I have to make 7 Pants Bags* for Mutter (my mum) to take on her holiday to Germany in September ... well, she doesn't ask me for much anything and she wants to take them as presents for all my aunts and cousins.
I didn't think I'd made that many this year until I checked out my 'other finishes 2013'
page
and counted 14 already! How does that happen?!
On Sunday, I made a start by opening my little house of scraps:
And then I just went with the flow. I love making Pants Bags like this because I really don't know how they'll turn out ... I get to touch lots and lots of fabric and always end up with bags of different sizes and patterns:
I love them and I hope Mutter and my family will too :) Linking up: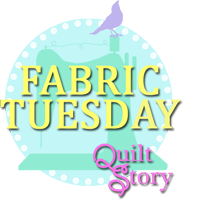 (*Pants Bags is the name I call these drawstring bags
as I use them when I travel - I don't like to put my drawers in other people's drawers, so to speak!)